Factories for the EXAR-1 are to be established on the same principle as that of a McDonald's. All factories will operate exactly the same way, producing exactly the same products. Smaller factories such as Amectran proposes, eliminate the 2.6 mile long buildings with thousands of workers (whose activities are lost in the cacophony 'The Peter Principle' and 'Parkinson's Law), exacerbating inefficient and problematic operations the auto industry faces daily. It is estimated that GM's G&A is 72%-80% ... that this system will reduce in Amectran's factories to a G&A of some 40%.

The problems inherent within these massive factories are well documented. They have proved to be an expensive and time-consuming element of automobile production in this country. Consider the millions and millions of automobile recalls over the years. The worst management CEO's and Boards of Directors who put their 'golden parachutes before the company's and public's best interests, and one begins to see the auto industry has, and is failing to keep up with the market and provide a good product.

These huge facilities required replacement of machines tools and dies…basically cleaning out an entire 2.6 mile long factory of everything and replacing it every seven years. The cost of this massive expense for new equipment tools and dies, etc., is eliminated by Amectran's use of small individual factories. Not only can quality control be more easily managed, but the concomitant savings allows Amectran to purchase the best parts, and produce a finer automobile. The cost of maintaining an Amectran factory being considerably less, providing a financial advantage for the their customers, along with a better built, exciting electric automobile.
Amectran will use the minimum of robotic equipment. Primary, manufacturing equipment will consist of vacuum forming machines, automatic welders, computer-controlled water, plasma and laser cutting devices, wielding equipment, role and brake presses, CNC machines, 3D Printers, etc.

The advanced technology used in Amectran's production requires, little more than pneumatic and hand power tools. All major components are delivered preassembled, i.e., motors, transmissions, batteries, dashboards, carpeting, seats, lights, etc. – only the chassis, and body panels are produced within the factory (body parts will not need painting as colors are impregnated throughout the material), the balance of production is basically assembly. Initially, Amectran will manufacture its own motor - transmissions and batteries will be manufactured by Amectran when a financially propitious opportunity presents itself.
Amectran's production technology will be 'body on frame,' allowing for a simpler less costly manufacturing system, as well as establishing the ability to put different bodies on the same chassis…in total opposition to unibody construction. With advanced materials the only shortfalls to body on frame, i.e., weight, torsional flexing and a crumple zone have been eliminated thus enhancing its major benefits, i.e., easier to design, change, and repair; quieter; rustproof…a chassis that will last somewhat indefinitely.

What does this mean to the average consumer? It means that the most expensive item in the average consumer's budget, his car, and those never-ending car payments are reduced considerably. Should a consumer purchase a 2-door, and two or three years later decides there is a need for a 4-door, or an SUV or a hot looking sports car), the chassis, running gear, motor, etc., does not need to be replaced.

Computer dashboard software will be upgraded automatically during the life of the car. In several years the seats may need to be recovered, tires replaced, perhaps a new dash board to match some spiffy new design…basically replacement of minor items, but not the entire car. To go from something like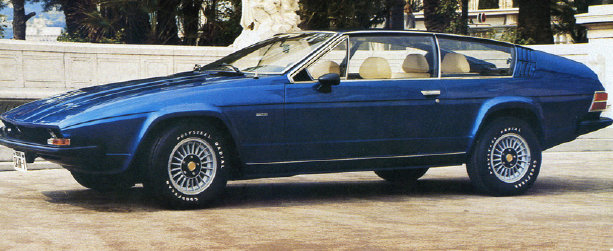 which is only one of body-on-frame's major assets. Think about your buying "…this" car and 50 years later your son or daughter is driving "this" car on the original chassis. And you haven't left 10-15 old junk cars, smashed flat, stacked like millions of others in some lot.
Should there be any need to even mention the six figure financial savings? Your grandson or granddaughter could eventually be driving your original car, which might possibly be modified to look like

...this.
As far as batteries are concerned, by the time these must be replaced, they will have improved exponentially. Demand moves the market. Computers moved quickly at first, then continued to accelerate. Now innovations in computers, tablets, cell phones, etc., take place every 6 months...prescience into the world of electric car batteries.
Exar-1's will come equipped with all options, allowing for simpler less costly production system and the benefit of cost-effective purchasing power necessary to do so.
As the result of Amectran's technology, accidents that cause current cars to be totaled, will be vastly reduced…that to the point of near elimination. There should be no concern about drying-up the electric automobile market with indestructible automobiles…it would take some forty years if 4,000 factories were in full production tomorrow.
Amectran will provide collision insurance for their vehicles: this is based on the ability to do repairs in our own factory…first and foremost however, is the high confidence in the product's technology and in its fine construction.
Amectran always intended to sell its electric automobiles on a "cost-plus basis" in order to keep the price as low as possible and still make a profit…if GM and other automobile manufactures could reduce their G&A (General and Administrative) expense's as Amectran proposes, the price of automobiles could be reduced by as much as 25%.

The number of factories per state will depend on demand. Each factory will manufacture 10,000 (pure) electric automobiles per year with a workforce of ±1,000 employees. Initial factory funding requirements are $150 million…inclusive of funds to avoid the "Death Valley Curve (additional factories will only cost $35M-$50M"); the first factory could be in production within 16 months of funding.
As of March 2014, there is a city willing to put up $75 million dollars if Amectran locates its factory in their community – this offer came about as the result of a group who were under the impression they would be able to put together a consortium to raise $150 million needed for the first factory … their attempt failed ... there is more.

Once the initial factory is in operation, there is no doubt that other cities and states will make similar offers. Should only one factory per state be constructed, Amectran could receive some $2.5 billion dollars in city, state and Federal grants, loan guarantees, and education programs for what would be considered a "new industry."

N.B.: There is no "Electric Automobile Industry." Current electrics are merely gasoline cars with electric motors and batteries … rather like putting a jet engine on a propeller driven aircraft and calling it a jet – there is no "real" electric car technology currently in production anywhere in the world … by any automobile manufacture (see definition of the word "real" as defined in Section entitled, "Technology Partners"): Amectran could have 200 factories in operation within 4-6 years. Basically, Amectran would become the establishing paradigm.

In 1980 McGraw-Hill Publications Company publish the book "World Guide to Battery-Powered Road Transportation, Amectran's EXAR-1 was featured on the cover because of its unique approach and advanced technology which will allow the Exar-1's selling price to be, ±$23,000 (in 2014 dollars), exclusive of the governments ±$7,500 rebate.

Since its inception in 1973, newspapers and magazines have reported that Amectran works on a cost-plus basis, i.e., a reasonable profit is added to the actual cost of building the car; certainly less than any other car manufacture. Cars purchased in January 'could' be cheaper than those purchased in December, as a result of concomitant financial factors such as inflation, government taxes, etc.. Since 1973, Amectran has always proposed to sell cars direct to the public without a dealership network in order to save the consumer money: Tesla has been proposing this since its inception in 2003 … it was a valid program 1973, and it's an even more valid program today. Families and individuals are suffering from taxes which take up more than 50% of their income, insurance going up, and the government spends and wastes more and more money.

Since Amectran factories will be built in the local communities where the cars will be sold, it will hire local residents; the savings to the community, as well as tax benefits associated with the ancillary movement of money flowing into the community from this activity, will provide the community with a better tax base.

Some states will not allow direct sales from a factory in order to protect 'Automobile Dealers,' a process which simply drives up the price of the car to the purchaser and community. As an example, Texas can easily support 6 factories providing the state with some 9,000 new jobs and $300,000,000 in sales. Can Texas afford to protect auto dealers who will not sell these cars anyway; give the money to a neighboring state and lose these benefits to the state? What about the cost of bringing cars to Texas for Texans? With pre-prep, dealer prep, including all concomitant activities required for shipment which increases the price to the customer by ±$2,000; 6 factories producing 300,000 cars per year in Texas, means Texas residents will lose some $600,000,000 … just to save some influential auto dealers? Texans aren't that dumb. In this case, it's a shame Tesla didn't build his factory in Texas.
The costly expense of maintaining inventory is eliminated under the system proposed by Amectran. Automobile manufacturers are required to maintain a ten year inventory of 10% of their production. This results in billions of static dollars for storage costs, transportation, city, state and federal taxes, machinery, equipment, employees, insurance, HR, utilities etc., which merely add to the price of the car.

All Amectran products are identical, and are constantly in production, as well as the ability to provide any given product at any time as a result of Amectran's manufacturing process, these small production factories pay for themselves, eliminating the need for massive and expensive inventory related expenses. Amectran's proposed manufacturing and production system allows for the possibility that if an old part is needed after several years, the old mole is simply pull down off-the-shelf and remade. Hundreds of thousands of bumpers, side panels, doors, hoods etc., do not need to sit in warehouses while billions of dollars lay idle.

As an example, should a radio be out of warranty and need to be replaced in a few years, Amectran would simply replace it with the radios being used at that time; certainly an advantage to the consumer.
In addition, Amectran brings to the table an air-conditioning system developed for the EXAR-1 (necessity being the "Mother of Invention"), which will benefit gasoline powered automobiles as well: a system that will save ±17% of America's gasoline consumption in air-conditioned vehicles – representing billions of dollars in savings to our nation, as well as its byproduct of providing benefit to the environment. The question is, will the government mandate this technology for all new automobiles, as well as automobiles coming into this country once the technology is implemented, or continue to allow wasteful old technology … and buying billions of dollars of foreign oil?

EXAR-1's exceptional safety system was devised in cooperation with the United States Department of Transportation. In 1976, Amectran induced, in all it models, a noise emitter to warn pedestrians; in March (2013), the DOT passed a law requiring all electrics to produce a warning sound…some 37 years behind Amectran's realization of the danger involved in such a quiet running automobile – in 2012, only one other auto manufacture installed a noise emitter.

In 1976 Amectran already had computer technology in the EXAR-1, with a myriad of functions not currently available even in today's automobiles; including total voice control of all functions, including a system that cannot be hacked, as with current automobiles.

The EXAR-1 designs and prototypes have been tested and retested by the Department of Transportation and recommended by the highest authority for automobiles in this country, the United States Secretary of Transportation Brock Adams, who when testifying before the U. S. Senate (see Video section) recommended the car to the Senate.

United States Secretary of Commerce Juanita Kreps, proposed to have the EXAR-1 manufactured under the UDAG (Urban Development Action Grant) program. This was after a two years of investigation by her department. Unfortunately for Amectran, when the new government took office the following year that program, as well as several others, were canceled. Amectran, unable to get funding in the United States was approached by the PRC (People's Republic of China – see "Government" section).
The 1980 EXAR-1 model has already been totally redesigned and updated to far surpass any electric automobile project 'in the world' today. Its design is exciting, vibrant, and will dictate automobile design in the future, as Toyota did in 1990 when they modified Amectran's 1975 minivan design: This design appeared on the cover of Southwest Airlines Magazine, August 1976. Newspapers and magazines seen around the world (see section, "Who Invented the Minivan,"), carried pictures and articles seven years before Chrysler's claim that they invented the minivan 1983. The design to far advanced for the time. Amectran's initial production will be the new EXAR-1's 2 door, 4 door and SUV models. A convertible and truck will follow using the same styling – a styling system introduced for the first time in automobile history…vehicles produced as a series. There is an example of what was proposed for the original (blue) EXAR-1 as seen in section titled, "Original EXAR'1's Series Designs."


The most exceptional feature of the EXAR-1 is that it is not a disposable automobile; a system not appreciated by the automobile industry, auto parts stores, parts distributors, service and repair facilities, etc.. It is designed to last indefinitely. Materials that do not rust, a chassis on which each individual body design fits and can be interchanged with any of our other designs; see section titled, "Original EXAR'1's Series Designs"… a 2 door for an SUV; a convertible for a 4 door … there is no need to purchase an entirely new automobile.

Replace tires, recover seats, etc., but get rid of the most expensive item in the average person's budget, that of the never ending car payments. As a result of Amectran's technology, damage that would 'total' any automobile manufactured today, can be repair. Because of this capability, Amectran will offer its own collision insurance protection for punchers of the EXAR-1s.

Additionally, there are important benefits, procedures, operational elements, and characteristics, which will, understandably, provide additional affirmation to the foregoing statements to an investor(s). Certainly, it is obvious that this format, particularly as concerns matters of confidentiality, is not conducive to those disclosures.

Simply put, you will learn that this project can change the automobile industry dynamically over the next few years – of course that will only take place if Amectran goes into production. Amectran will open the door to a new environmental, ecological, economical, and independent return to the era of automotive transportation reflecting 'Made in America,' by Americans. The EXAR-1 series of electric automobiles will be produced with at least 80% (until we can manage the other 20%) of its parts made in American. Amectran may not return us to the `Halcyon days' when America built 85 out of every 100 cars built in the world, but we will change the automotive industry throughout the world; reinvigorate the American automobile industry much as Tesla is attempting to do now … and that's a fact.

With 41 years of experience, an experience all other electric automobile companies must aspire to; Amectran's years of scientific and technological testing and heuristics discoveries, with its ubiquitous (IBM) approach, history has placed Amectran in a position to initiate this new market ... which is currently, lying dormant.



Market:

There are some 30 million new and used automobiles sold in our proposed price range each year in America alone. Over 50 million families have 3 or more cars, 2 of which never drive over 70 miles a day – market, ±100,000,000 electric automobiles. With technology improving at a rapid rate, vis-à-vis, e.g., cell phones (should Amectran's program is established), foreign markets, either production, or licensing potential, offer billions of dollars and massive change – just another Fermi question.


Amectran's first factory will be located in the state which offers us the best incentives, i.e., cash, buildings and land; taxes incentives, as well as relief, or assistance in and with, city, state, and federal rules and regulations, inclusive of environmental issues and reduced rates in utilities, waste disposal, etc. etc...

As this is a, "new industry," Amectran would utilize federal and state programs which provide for education and training (in some cases, handicap and veterans assistance and incentive programs), for workers. The term "new industry," is qualified by the fact that Amectran, like no other, is introducing a 'real' electric car, manufactured in a totally new technological industry approach. While some of the technology has not been in use for years, it is only part of a total manufacturing, production, inventory control, sales, distribution maintenance and repair system that is Amectran…The World's First 'Real' Electric Automobile Manufacturing Company. As you go through the many aspects of this web site, Amectran's developments and introductions over the last ±41 years, in the electric automotive field, will provide you with a perspicuous understanding of Amectran's position as the only company to have provided a 'real' product and proposed a 'new' industry.
Amectran will install the following in each factory;

A clinic to provide medical attention for on-the-job injuries, as well as treatment for other minor problems and illnesses. The service will be available to all immediate family members of both Amectran staff and union workers. All persons using these facilities will sign a waiver that holds Amectran harmless should any mishap of any type, or kind, occur. Clinics, by law, must be owned by a doctor; his Corporation will be contracted and responsible for all services provided by the clinic: Amectran Corporation is only responsible for the financial burden for this service.

A childcare facility for all Amectran staff and factory union workers will be available for their immediate families. All persons using these facilities will sign a waiver that holds Amectran harmless should any mishap of any type, or kind, occur.

A non-profit dining facility; a lunchroom for all staff and union workers serving food at cost. All persons using these facilities will sign a waiver that holds Amectran harmless should any mishap of any type, or kind, occur.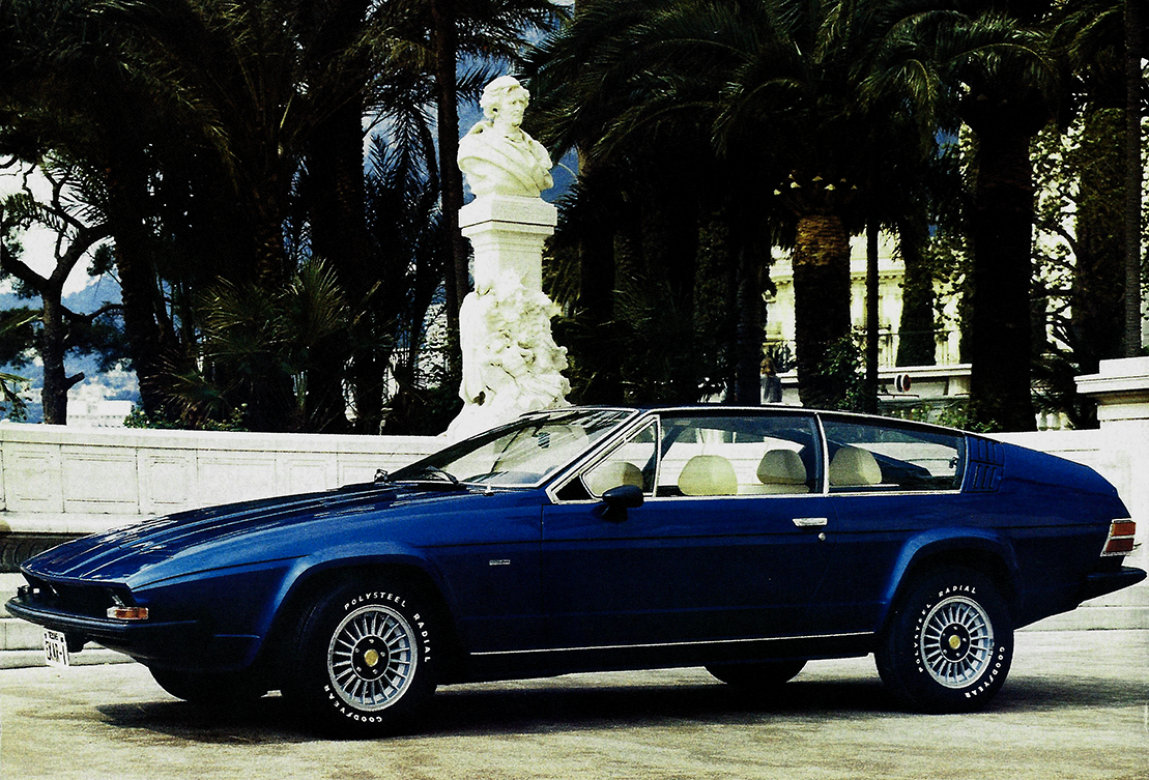 ...this to this...
To establish factories in every state in the union;* each factory to manufacture 20,000 units per year. Further, Amectran will deliver an automobile that will last ±100 years. This is as the result of innovative technology; a technology which allows these automobiles to be modified, upgraded and reconfigured into new and different models, without discarding key valuable components. N.B. There are some 30,000,000 new and used automobiles sold each year, in America, within our proposed price range.

*A lesson from IBM who challenged the largest computer companies to become the world leader in the computer industry…this was accomplished by establishing a ubiquitous presence…